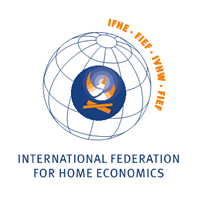 Home Economics Victoria is a member of the International Federation for Home Economics.
The International Federation for Home Economics is the only worldwide organisation concerned with Home Economics and Consumer Studies. It was founded in 1908 to serve as a platform for international exchange within the field of Home Economics.
IFHE offers membership, global networking opportunities, representation at the international level, an open access e-journal, annual conferences and a world congress every four years.
IFHE is an International Non Governmental Organisation (INGO), having consultative status with the United Nations (ECOSOC, FAO, UNESCO, UNICEF) and with the Council of Europe.